I still recall
The taste of your tears
Echoing your voice
Just like the ringing in my ears
My favorite dreams of you
Still wash ashore
Scraping through my head
'Till I don't want to sleep anymore
Come on tell me
You make this all go away
You make this all go away
I'm down to just one thing
And I'm starting to scare myself
You make this all go away
You make it all go away
I just want something
I just want something
I can never have
You always were the one
To show me how
Back then
I couldn't do the things
That I can do now
This thing
Is slowly taking me apart
Grey would be the color
If I had a heart
I just want something
I can never have
In this place
It seems like such a shame
Though it all looks different now,
I know it's still the same
Everywhere I look
You're all I see
Just a fading fucking reminder
Of who I used to be
I just want something
I just want something
I can never have
I just want something
I can never have
Think I know what you meant
That night on my bed
Still picking at this scab
I know we are the demons...
The way he reaches over
and has to be touching her
when they are sleeping,
reminds me of you in general,
and '89 in particular,
when you would be sleeping
on my floor,
you would always reach up
and grab my hand,
we would always
have to be touching each other,
when we slept.
Also, she has a butterfly
on her shirt...
Natural Born Killers Soundtrack
Natural Born Killers 2
Songs Sitemap
Scott
Without You
Reasons to Go
Sitemap
Contact Me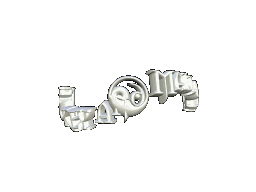 Created March 27, 2000

You are the
person to visit